If you put fruit in a cocktail does it cancel out the alcohol and suddenly make it good for you? No? I didn't think so, but worth a try. Either way, the backyard bartender is back with a drink recipe that might just become my go-to summer cocktail. Yes, I say that about every drink I make, but this one practically screams summer. It's light, refreshing and colorful. I think we'll call it a summertime berry spritz. And trust me – a couple of these babies will definitely do the trick on a hot afternoon.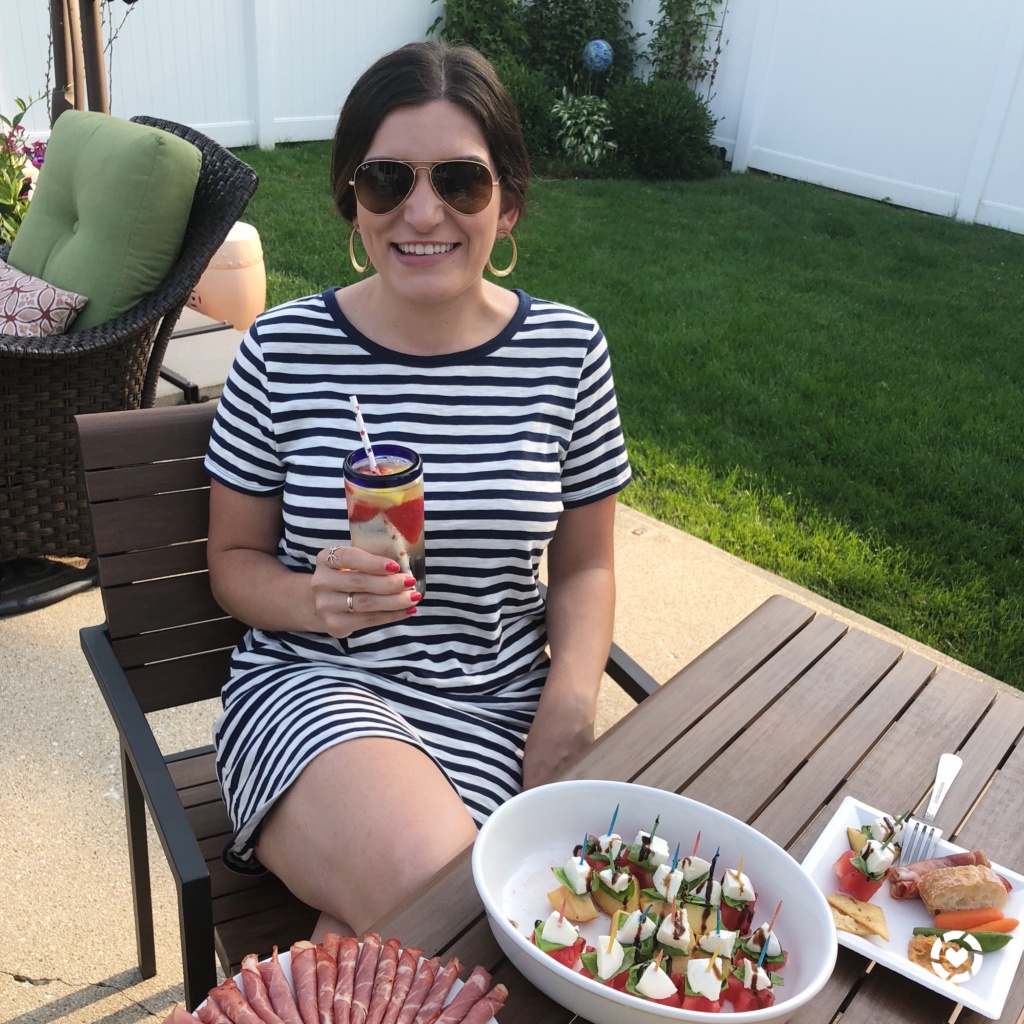 Vodka is not my jam
You're going to look at this recipe and think I'm a liar. But seriously! I'm really not a fan of vodka! I dabble with vodka sodas every now and then (#college), and I quite enjoy the taste when mixed with infused waters – especially since the taste of one shot can easily be masked by the other flavors. But, one thing you will NEVER see me drink a martini. A cosmo? Sure, I like Sex in the City more than most. BUT a straight-up vodka martini? I don't care how many delicious green olives you throw in there – it tastes more like straight acetone to me. Nevertheless, I digress, because for the most part, it makes a pretty good mixer – and the summertime berry spritz is no exception.
As you might have already guessed, there is in fact vodka in my summertime berry spritz. It's not overwhelming and it actually works really well with the other ingredients. They marry nicely whether you make the drink as a one off like I did, or mix everything in a pitcher before your guests* arrive.
*No judgement if you make a pitcher for yourself and there are no guests. You do you.
So, what's in a summertime berry spritz?
One shot of vodka (can you believe?)
Prosecco (I love La Marca since it's on the drier side, but if you like sweet cocktails you might want to use a sweeter bottle of prosecco or you can add a little sugar to the drink)
Club soda (Again, I don't like my drinks too sweet, so I used plain La Croix, but a berry-flavored club soda would add some extra sweetness, too!)
A handful of blackberries and strawberries (you can muddle these in the glass first if you'd like, but I didn't because I prefer a subtler berry flavor and I like to eat them after)
One lemon wedge to garnish (and squeeze in!)
Ice (ice, baby)
Let's make a summertime berry spritz (aka the main event)!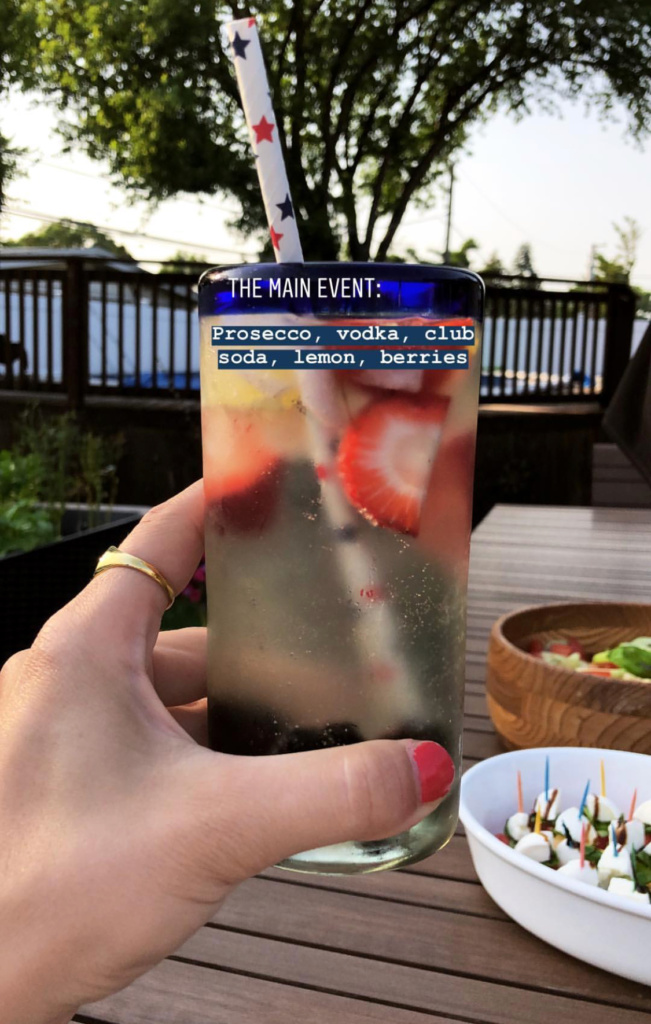 In a tall glass (back at it again with my World Market set), add your berries, one shot of vodka and some ice. Then, fill the glass up with one-part prosecco and one-part club soda. Mix it up with a stirrer or a straw (it's paper!) and garnish with a lemon wedge. This drink is best served by the pool with sunscreen and a good book.
About the  outfit
This t-shirt dress is lightweight, the perfect length and a wear anywhere piece. It looks a little short in this photo, but it actually hits a couple inches above my knee – I'm about 5'6. Most importantly, it's less than $10!! I'm always between a medium and large, and went for a large so that it would be a little looser. I'm glad I did!
Cheers!