It's been almost a week since early access to the Nordstrom Anniversary Sale kicked off for card holders. If you use Instagram or read any blogs, you definitely already knew that. And you just might be sick of hearing about it.
It's been almost a week since early access to the Nordstrom Anniversary Sale kicked off for card holders. If you use Instagram or read any blogs, you definitely already knew that. And you just might be sick of hearing about it. But, in two days (Friday!), the sale opens to the public, so the sale madness is really just getting started! I hope you're ready for it, because would I really be a blogger if I didn't share my strategy for shopping the Nordstrom Anniversary Sale?
I shopped the sale on the first day at the Michigan Avenue store, and like every year, the it was kind of mad. To be honest, I thought this year's catalog was underwhelming, so I wasn't very excited for anything particular at the sale this year. But, nonetheless, just like every year, I went in with a strategy to shop the sale – and I promise, it works! There's a little bit of prework, but I guarantee you'll come home with pieces that you want AND need.
I scoured the entire sale online and sorted through allll of the racks so you don't have to, which will make shopping even easier for you! And because I love shopping for other people almost as much as myself, I'm sharing my favorite things from the sale, too! Everything is under $100! This will make my first and last strategy for shopping the Nordstrom Anniversary Sale much easier to follow!
1. Set a budget – how much money are you willing to spend on your fall wardrobe?
Obviously, this one is the hardest to follow, but it is also the most important. I love to shop the sale and they say, "I'm done shopping for fall! I don't need to buy anything else this season!" But, let's be real – that's usually not the case. This is just a preview of what's to come this fall, so chances are, you are going to do more shopping when the temps drop and the leaves fall. Be realistic and honest with yourself. You are not Carrie Bradshaw. You can't spend a month's rent on a pair of shoes. If you can though, can I borrow them?
2. Shop your closet before you go – what do you really need to buy?
It's been awhile since you've worn – or even looked at – your fall wardrobe. If you're like me, you've forgotten what you already have. So, instead of going out and buying a bunch of stuff that is already hanging in your closet, shop your closet. Oh, you already have a beige cardigan? Guess you don't need another – even if it's realllllly cute. (I'm talking to myself here.)
Think about the classic pieces that you need to add to your wardrobe. Trendy pieces are great for a season, but they won't last. Classics and basics will extend your wardrobe and help you create more outfits with what you already own. A few basic fall pieces will also help you transition to fall, while still getting to wear a few of your summer favorites.
Think jeans, pants, sweaters and long-sleeve tops – even better if they're solids!
3. When in doubt, buy it on sale.
The Anniversary Sale isn't like a normal sale. The racks aren't full of last-season pieces that you won't be able to wear for a full year. Nordstrom's return policy is also one of the most generous in the business. So, if you're on the fence about a pair of jeans or a sweater, or you don't have time to try something on in stores, buy it, bring it home, and try it on a few times before you decide if you want to keep it. Nothing is worse than buying something full priced in September, when it was discounted the month before.
It's also helpful to try on your new items with things you already own. How many outfits can you make using that new purchase? My goal is always three. If I need to buy a completely new outfit just to wear a $30 top once, it's not worth it. But, if I can wear that $30 top with a skirt or pants in the office and ripped jeans on the weekend, I' sold.
When I buy something new, I usually try to think of three different outfits But in December, they will be. So, might as while buy them in the summer, before you have to wear them, for less.
4. Shop early, and often
If you have a Nordstrom card, then I hope you already started shopping the sale. You probably already know this, but items sell out FAST during the Anniversary Sale. But, they get restocked fast, too. On July 19 – the day the sale opens to the public – I'm sure that the fan favorites that you've already added to your wishlist will sell out within hours – maybe minutes! So don't dilly dally.
If you have items that are sold out in your cart, "save them for later." While they might not be available during your initial check out, they might become available later – it is always worth checking back! And if you're shopping with your Nordstrom card, don't forget about your triple points day!
5. Don't blow your budget on one item
I know, I know – you really love those boots. I mean you need them! But, are they worth blowing your entire purchase? The sale includes SO many reasonably priced brands that you don't have to look too hard to find items under $100. Well, acutlally you do – I filtered my search for women's clothing to under $100 and searched through 24 pages! 24 pages with 100s of pieces for less than $100! But, since not every single item was that great, I picked 30 items that I love. Some that I already own from previous season (so good that they're still around) or pieces that I bought this year. And because we want to get the most out of our fall 2018 wardrobe, I picked pieces that you can wear for fun, for work or for lounging at home.
What are you shopping for this year? I hope my strategy for shopping the anniversary sale is helpful!
Happy shopping!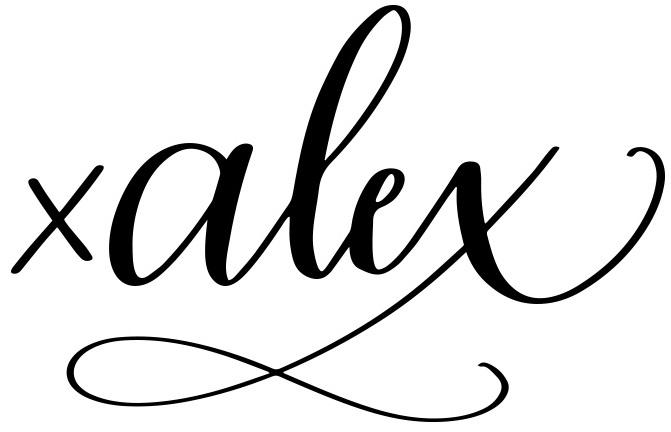 My Strategy for Shopping the Anniversary Sale | For Fun

ROW 1 Tie Waist T-Shirt Dress | Cali Demi Boot Jeans | Dotted Faux Wrap Midi Dress | Wrap Sweater | Sleeveless Wrap Midi Dress \\ ROW 2 Faux Leather Leggings | Colorblock Knit Pullover | Good Vibes Tee | Balloon Sleeve Sweater | High Waist Skinny Jeans // ROW 3 High Waist Leggings | Belted Jumpsuit | Ryder Cardigan | Thermal Henley Top | High Waist Skinny Jeans // ROW 4 Button Front Top | Drawstring Waist Ankle Pants | Crewneck Tee
My Strategy for Shopping the Anniversary Sale | For Lounging

Underwire Contour Bra | Short Pajamas | Sleep Shirt | Too Cool Pullover | Good Vibes Jogger Pants
My Strategy for Shopping the Anniversary Sale | For Work

Side Slit Pencil Skirt | Ruffle Sleeve Sheath Dress | Knit Blazer | Ponte Knit Pants | Ruffle Sleeve Top | Bell Sleeve Wrap Top