Bitter and spicy. Together, words that hopefully don't describe me, but definitely describes the makings of the best kind of summer cocktail. Since this weekend is going to be extra hot in Chicago, you're going to want a light and refreshing cocktail in hand. I don't know, maybe my Trader Joe's Spicy Paloma? Because nothing says summer cocktail quite tequila.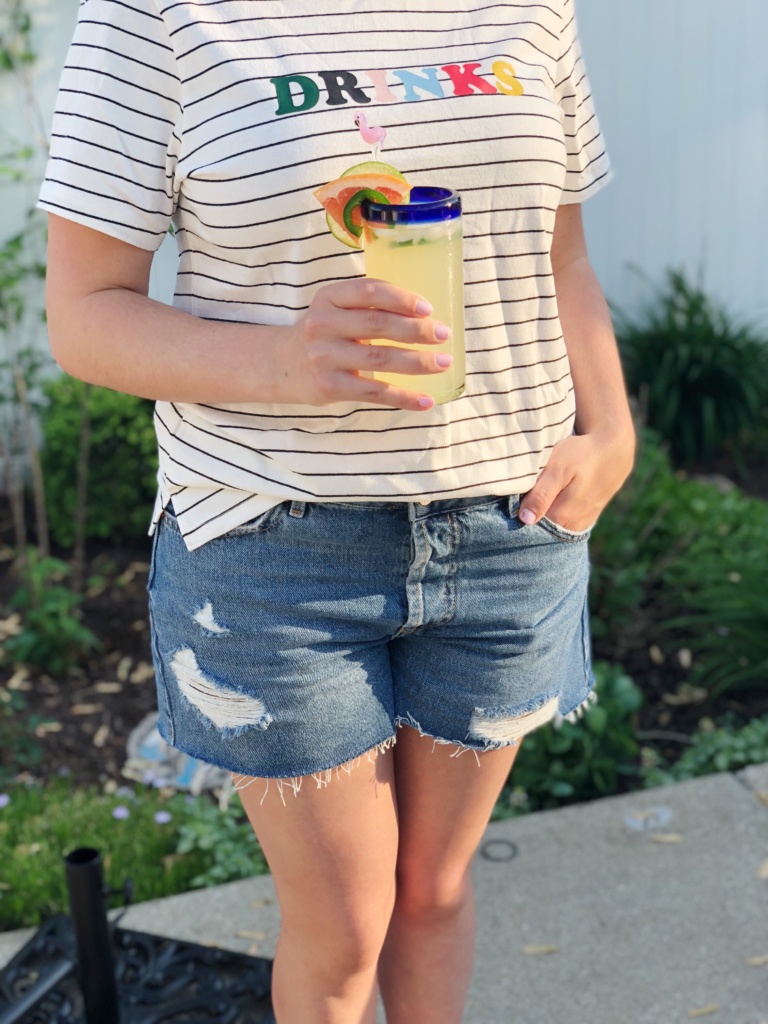 A Paloma has always been one of my favorite drinks. There's something about pairing sweet and bitter grapefruit with tequila that is just so right. But, when it comes to a classic Paloma, there was always one flavor missing for me. Spice! Something to offset the sweetness while complementing the bitterness.
Enter Trader Joe's. You're probably thinking, "huh?" Well, that store has it all. Including a drink that I've wanted to try for a while, but couldn't think of a reason – jalapeño limade. I thought I wouldn't enjoy it on its own (I was wrong), but thought it would be the perfect ingredient for my spicy Paloma (I was right). Yes, I know – I could have chopped up some jalapeño, threw them in my tequila and let them sit a while, but ain't nobody got time for that. Let's remember, I'm not a real mixologist, but a backyard bartender.
So, during a regular trip to Trader Joe's, I got all of the ingredients to make the base of my Spicy Paloma for less than $8! Just add tequila!
Recipe for a Trader Joe's Spicy Paloma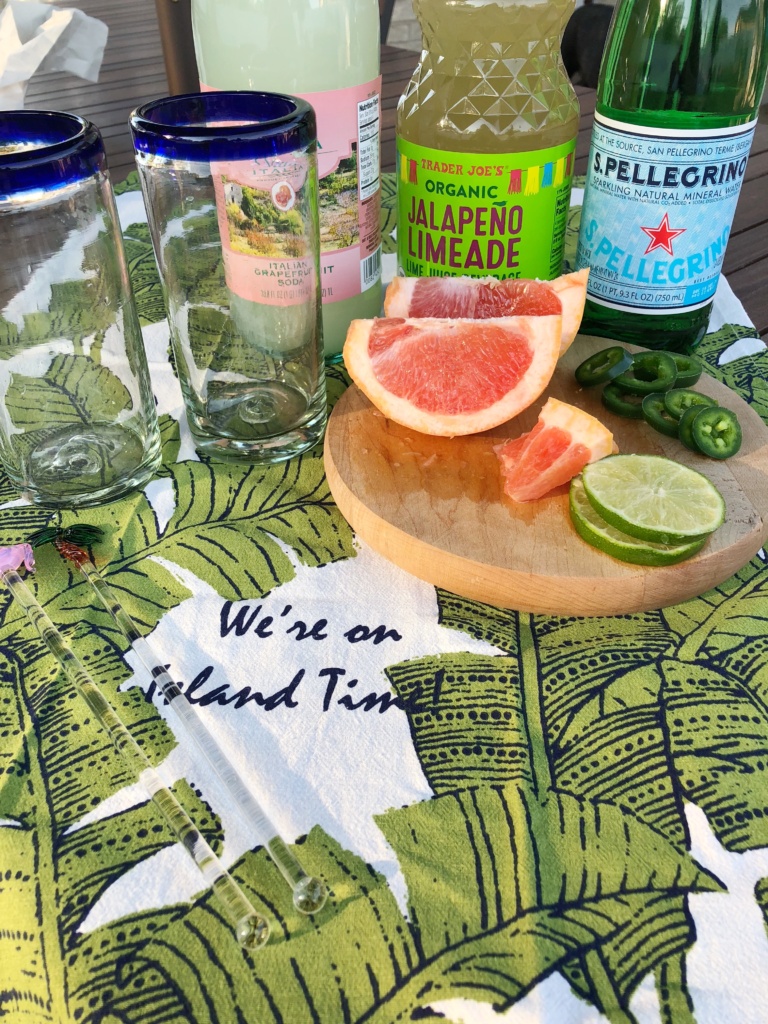 1 bottle Trader Joe's jalapeño limade
1 bottle Trader Joe's Italian grapefruit soda (squirt works, too!)
1 ripe grapefruit
1 lime
1 jalapeño
Silver or blanco tequila (the clear kind – I used Jose Cuervo silver)
San Pelligrino or club soda (optional)
Adorable glasses and drink stirrers
Mix it up
In your glass – or a cocktail shaker, if ya fancy – add one shot of tequila
Cut your grapefruit in fourths – squeeze the juice from one fourth into your glass
Add some ice
Fill your glass halfway with jalapeño limade
Fill your glass to the top with grapefruit soda
I don't think this drink is that sweet, but if you're looking for a less-sugar alternative, use club soda or Pelligrino, too – add a third of each
Use your stirrer, and mix it up
Garnish the glass with a slice of grapefruit, lime and jalapeño
Pro tip: Let the grapefruit sit in your drink and eat it when you're done – the best!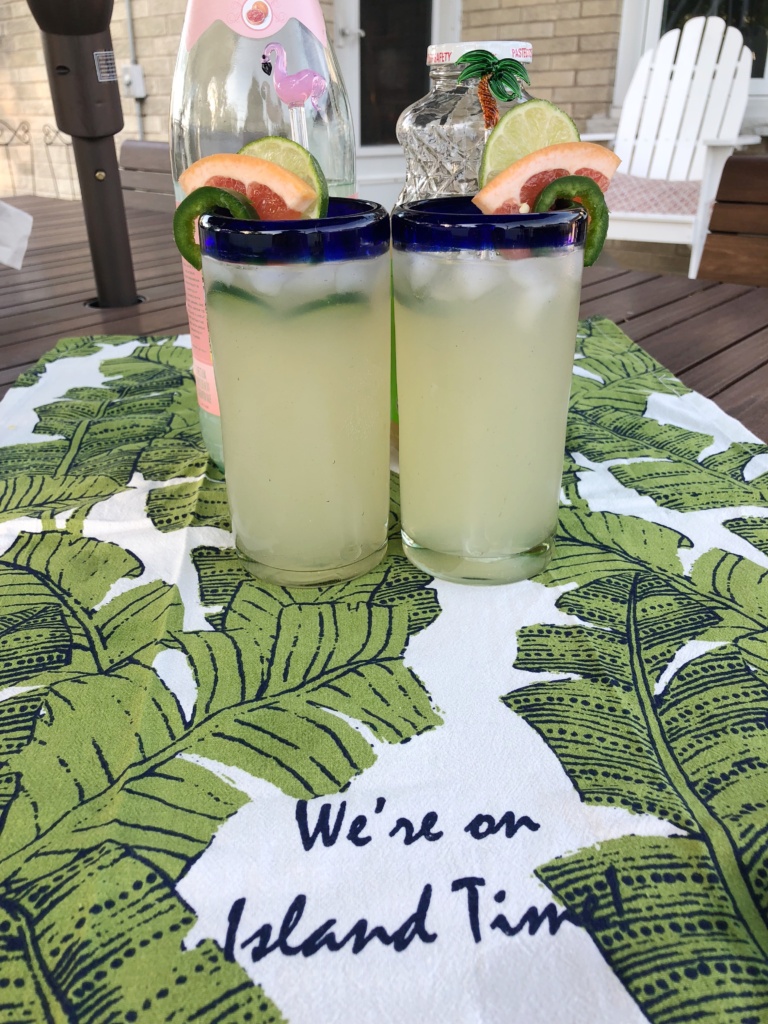 What's the drink you crave on a summer day? Tell me in the comments below or over on instagram!
And here are the deets to shop the look!