Welcome to my world! I'm so grateful you are here and reading my first post on Gilded Gal. This has been a longtime coming, and I am so excited to share my life & style with you.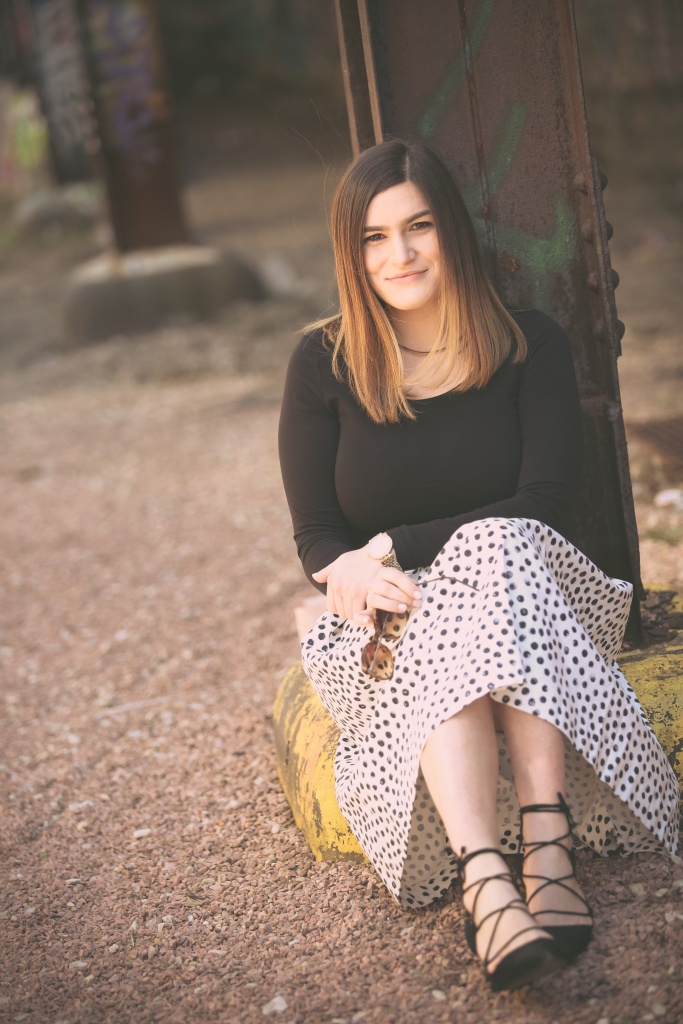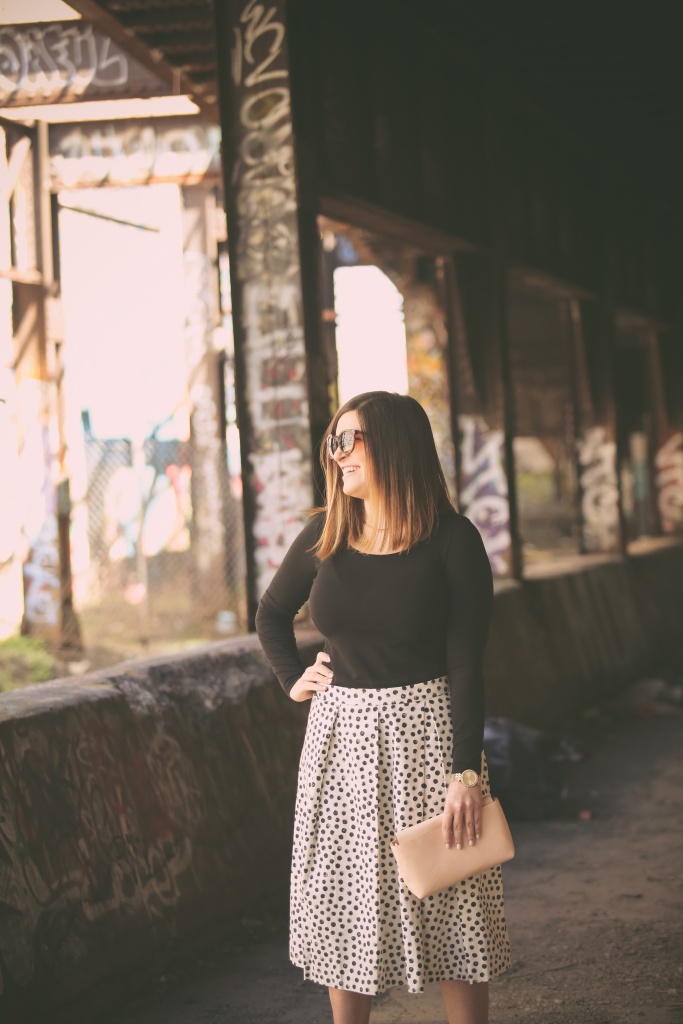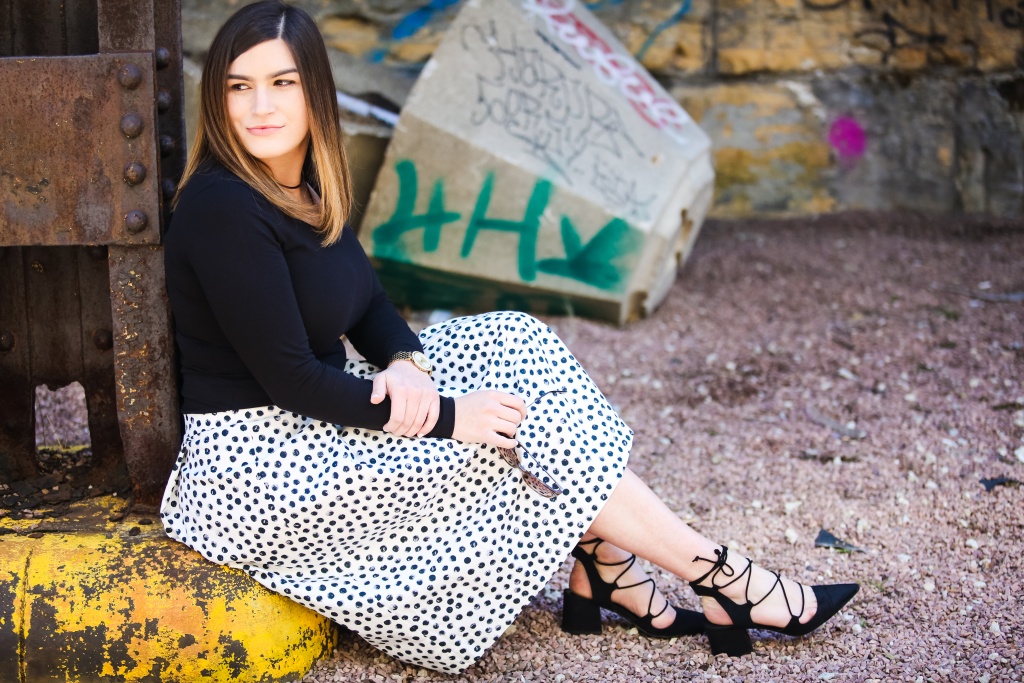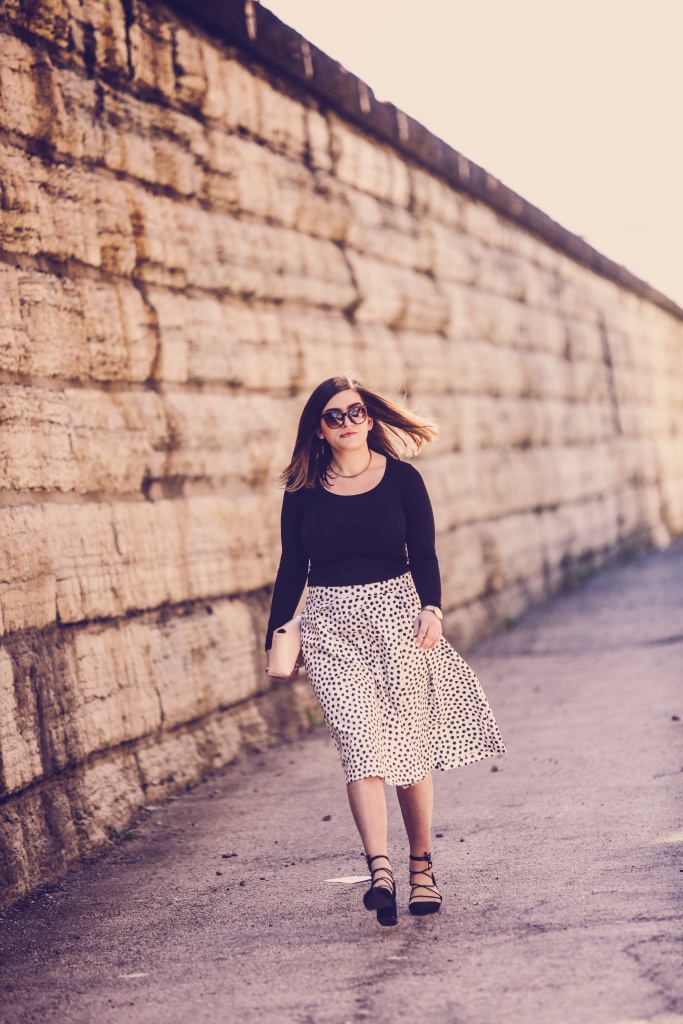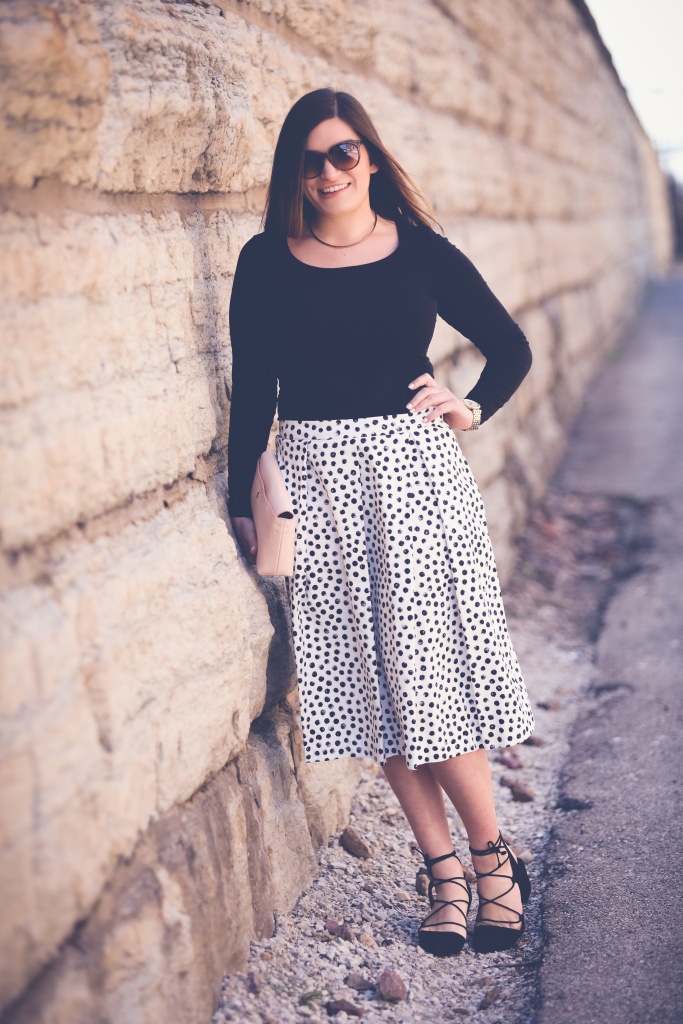 I wanted my first outfit post to really give you an idea of who I am and what Gilded Gal is all about. Aside from style, one major theme that I hope you see here is inclusion. My goal is to share styles that are attainable for ANY woman. I love this outfit in particular, because what I'm wearing is not only attainable by dollar standards, but also proves that size has nothing to do with style.
I truly respect brands that create stylish pieces that come in a large variety of sizes. As you all know, one size doesn't always fit all, so why make clothes that are tailored to only one group of women? The Who What Wear line for Target is proving to style lovers all over the country – who wear sizes 2-26 – that you can buy chic, stylish clothing no matter what your budget or size.
I bought this skirt a couple months back, and since then it has been an instant favorite. From Easter mass, to work, to a night out with friends – I've become a major outfit repeater. It's my new go-to, because it's easy to dress-up like I did a few weeks back (pictured here) or dress-down for a summer night with simple black wedges and a tank. The best part about it? I snagged it for only $32 bucks!
Check out the entire Who What Wear line on www.target.com or at your local Target store (*call before you go, because I've found that not all Target locations carry Who What Wear*).
Who What Wear Skirt | H&M Top | Zara Lace-Up Block Heels | Zara Clutch – past {similar} | J. Crew choker – past {similar} | DVF Sunglasses via Nordstrom Rack
*Photos by Jaci Ruben of Gloss Photography Studios